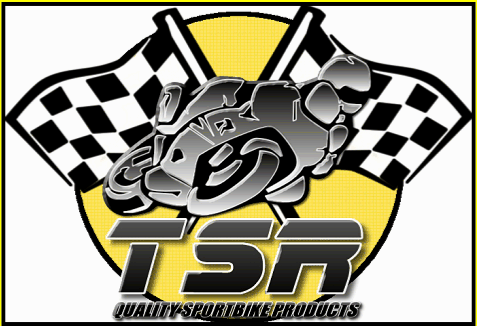 CNC Machined
Choice of Black Anodize or Mill Finish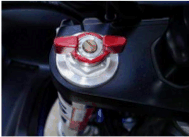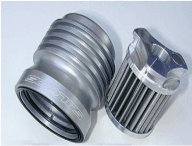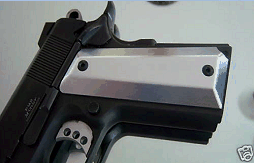 1911 Government Pistol Grips / Full Size Auto Style
Finish - Aluminum
Precision machined from Aerospace grade 6061 T6 Aluminum, solid billet stock to exacting specifications and are designed for a lifetime of use.
These grips will turn an ordinary gun into a unique custom firearm!
Designed to fit all 1911 Style Full Size pistols (excluding Norinco). Also available in Hard Anodize in 5 other colors; Clear, Black, Red, Blue, and Green at no extra cost. Precision Checkering or Custom Lasered Name is also available by request for an additional $15 - 20.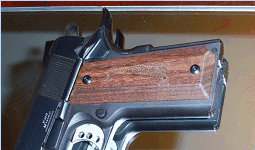 CNC Machined
Choice of Woods & Custom Laser Engraving

CNC Machined
Choice of Black Anodize or Mill Finish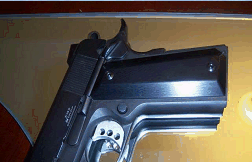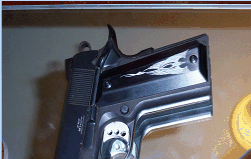 Laser Engraving Available
CNC Machined
Choice of Black Anodize or Mill Finish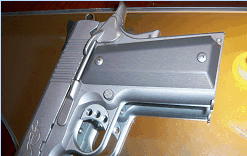 CNC Machined
Choice of Black Anodize or Mill Finish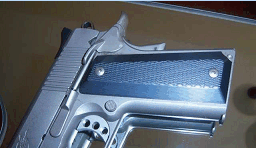 CNC Machined
Checkering & Laser Engraving